My vibrant paintings are a spectacular celebration of nature. Whether a majestic seaside marsh, a wispy golden field, or a sparkling waterfall, you cannot help but feel the joyousness of God's creation. My kaleidoscope of colors draw you into an ethereal place and instill a sense of unity, we are all one on this journey; excited to share together this magnificent world created for us, a place where paint smiles.
Each painting is constructed of many layers and often I do not know what the final outcome will be. As the rich pigments dry, they open up to reveal the radiance and beauty of nature. As I paint I am both methodical and carefree, splashing and flinging paint while perfectly placing a flower, stem or star. It is a physical and emotional process that uses my whole body and spirit, the outcome is radiant and cheerful. I use a variety of tools as I work. Brushes, bottles, rags and fingers help to create layered seascapes, breathtaking vistas, and nighttime gardens. My use of color is as intense and vibrant as life itself. It is meant to convey the excitement I feel for this amazing place in which we are so blessed to live.
I grew up in the Hudson Valley, New York and am fortunate enough to still call it home. This beautiful and historic area has given way to unending creativity. Currently I live on Sylvan Lake, a small glacial lake that is crisp, clear, and peaceful. I am continually in awe of the beauty around me. Swaying water grasses and lily pads perk up with the morning sunrise along with the budding mountain wildflowers sparkling with dew. Each day the family of swans on the lake stop by to greet me. From my lakeside studio I can occasionally catch a glimpse of a giant carp's dorsal fin or a fish jumping out of the water. The resident bald eagle will even perch on the tree beside my studio just to say hello. It is both serene and exciting. I come from 3 generations of artists. We have many family pieces in our home that serve as inspiration as well. It is actually in my grandfather's house that I am able to create my work and I feel him guiding me everyday.
I have always been a creator. My ideas are endless and I feel the constant push and pull to release them. It is my hope that I can share these ideas with you. To joyously transport you and transform you, if just for a moment.
"For the fruit of the spirit is love, Joy , and Peace"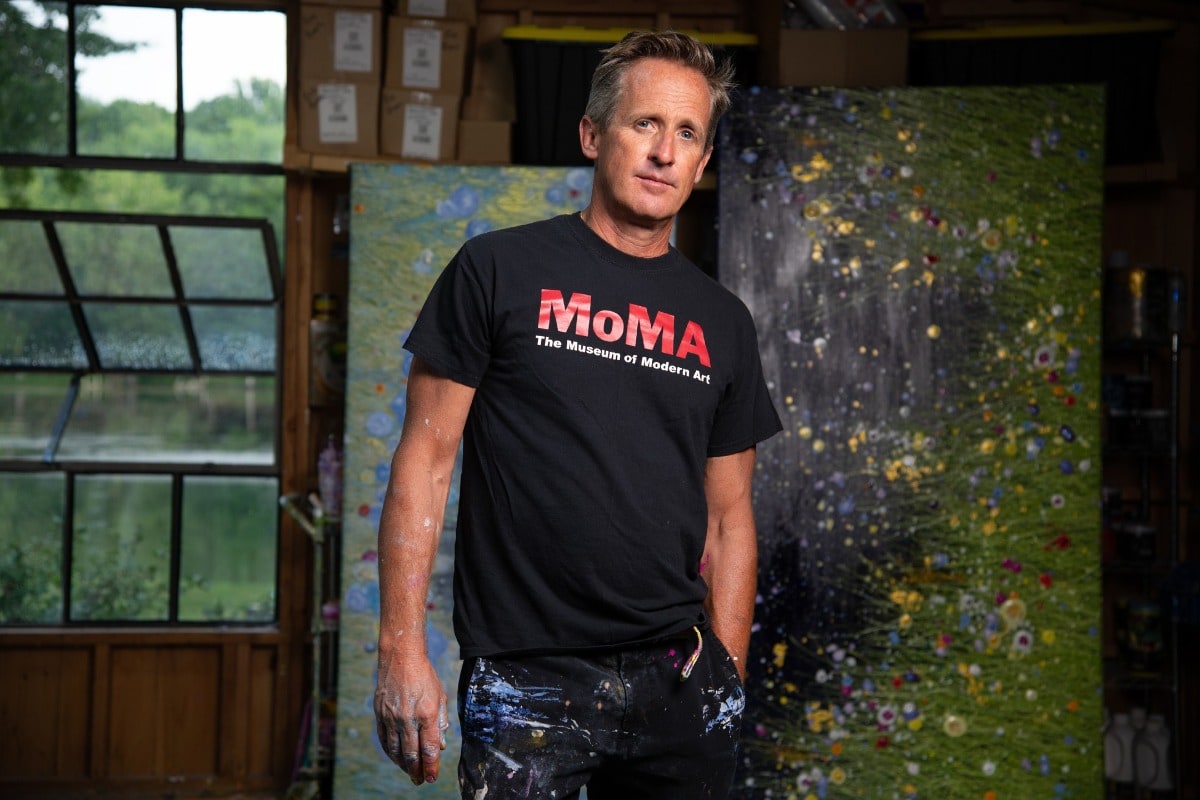 Eric Heitmann
Artist
Hudson Valley, New York